John Gray LLB (Victoria University 1981)
John has now returned to his roots by opening the Silverstream Law Centre, a legal practice in Upper Hutt, where he first worked as a graduate lawyer in 1981.
John has lived in Silverstream for most of his adult life and enjoys living and working in the small Silverstream community surrounded by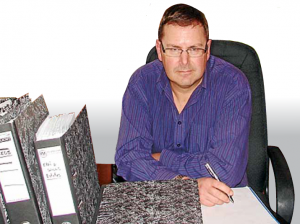 bush, birds and the Hutt River. "It is a fantastic environment in which to raise your family" he says. This community feeling extends to how John operates his legal firm. The idea of walking into the formal and unfamiliar offices of a large law firm or other professional office sets many hearts racing. But the friendly atmosphere at SLC will put even  the most apprehensive client at ease.
Our legal firm is based in John's Silverstream home, where he provides legal and coaching services in a cost-effective, proactive, pragmatic and solution focussed manner. John hopes that basing his practice from home will help to ease the anxiety that some people feel about  going to a lawyer or other professional advisor.
Angela Gray
Administrative Assistant & legal executive:
Angela Gray has extensive administration and coordination experience within the legal and government environments along with a Bachelor Degree in Economics, major in Management. She has previously held clearances to work with sensitive and private information in the course of her duties.
She has a proven work history that underlines her ability to complete work to an excellent standard and has demonstrated an ability to seek ways to improve processes that will maintain relativity and efficiency. She prides herself  on maintaining high standards of administrative and coordination work and has built a solid network within the administrative and legal